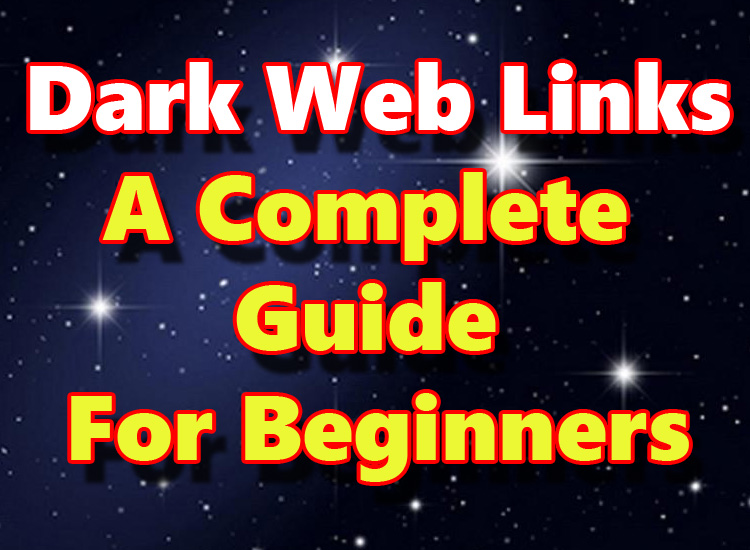 Dark Web Links: A Complete Guide For Beginners
A complete guide for beginners regarding dark web links has been discussed broadly in this content. Since the introduction of the world wide web, dark web has been in the main scene as a synonym to illegal activities taking place in the underworld. There is no strict ban imposed on usage of dark net anywhere in the world. Deep in the darkest spaces of internet lies the dark web. Users are able to access this creepy network with the help of specialized browsers. User created links referred to as dark web links are used to reach these web pages. While the unaware netizen uses the words deep web and dark web interchangeably, there is lot to it than mere misuse of words. Almost all inventions of mankind had acts like a double-edged sword. Anonymity has been one of the most used words to describe concern of users. This article is a sincere effort to examine dark web, its uses and beneficiaries. Also, the efforts made by black web to counter internet governance will also be inspected. Few useful services provided by this user community are also shared here.
Introduction Of Dark Web And Dark Web Links
Dark web is diverse from deep web, which is a step below clearnet. It is anonymous and not available in the public internet directories. The internet that we see today is a mammoth connection of networked computers or nodes. It is so intricate that millions, if not billions of computers are services in a single second. World wide web is a means to access the information available in the internet. Now that users have a hold of the internet, lets examine deep web and dark web. Deep wed is the middle layer of internet. It contains collection of webpages that require authentication. A video database with a login id and password is an example. A user cannot simply research for a specific video straightaway. Dark web is the deepest part of internet. It is a subset of deep web. It is a haven of malicious activities. Standard browsers cannot access dark web links. They are parsed with the help of specialized browsers. The websites often end in .onion and can be accessed with the help of special browsing platforms. The dark web is made possible with the help of tor network, a relay of nodes interchangeably accessing information from users who are behind end nodes. What makes dark web notorious is its ability to conceal information.
Anonymity is guaranteed only when IP or internet protocol is undisclosed. Tor networks does this by sharing the data among a volunteer network. This allows the primary users to be untraceable. Not even federal agencies can get a hold of information that is spread in tor networks. The volunteer network is so strong that it is relatively hard for hackers and data stealers. For every website, there is a dedicated website link as all users know. This subset of deep web provides access to dark websites. These links are of special format and consists of alphanumeric characters followed with a .onion domain. There are specific directories where dark web links can be accessed. The Hidden Wiki is one such directory. Since most of the links hosted in the directories are illegal or provide illegal services, they often change side address to stay atop the investigators. Authorities bring down every illegal dark web link here and there. Learn more about how to access the dark web.
Beneficiaries Of Dark Web Links
An analysis of users who access the deepest part of internet reveal the importance of security in day-to-day life. Users are concerned about the activity trackers that websites have built in for them. People are concerned of their online identity and they don't want to mix it with the offline ones. As long as tor relies on distributed hashing, this cat and mouse game will take time and effort to be cracked down. Further, there are no concrete evidences to prove that dark web links are associated with all the illegal activities. Studies ascertain that most of the crimes either take place or are promoted by the Clearnet. Dark web in its totality is a conscious effort to provide anonymity. However, it is up to the users to determine whether the marketplaces are to be visited or not. Governmental agencies also depend on tor enabled networks for sharing secret information. The anonymity factor has become an essential standard among filed agents I military establishments, commanders, intelligence gatherers and civilians alike. Civilians find tor networks useful for circumventing censorship related issues and to provide security for children for online browsing. Dark web links are also used by users who are concerned of phishers and identity thieves.
Now the darker side has the majority of beneficiaries ranging from data sellers to hitmen. There is an onion link for every atrocity that has ever been raised against mankind. Danger zones include marketplaces, where banned drugs are up for sale. Targeted identity thefts are also very common in dark web. Other illegal activities in dark web include promotion of child pornography and sale of disturbing videos. They also host content that is banned in certain countries and also sale stolen credit/debit card data. Intelligence agencies also suggest that important personal identification numbers are also sold in dark net. To an extent, data monitoring agencies can track the level of web usage of a customer. This can provide some insight o the nonstandard domain access of users. That is the limit. Anything from here requires a complete breakdown of the internal structure of tor. Law enforcers are gaining access to every loophole they can access in the hidden networks. Reports and statistics guide users to stay away from dark web surfaces due to its hidden nature. Some of the important examples that come o our mid when thinking of dark web are Edward Snowden, Arab Spring.
Safety Measures Before Accessing Dark Web Links
Dark web links open the world of activities for net savvy users. But even the most ignorant users have to abide by certain policies in order to have a safe browsing session. No stone should be left unturned as it is a cat and mouse game where a simple flaw can and have grave consequences. The simplest protection that users can afford is to install Linux variants. They offer better security than Windows. Another option is to keep browsers in windowed mode. Extending the browser window to maximize browsing experience can lead to trackers effectively spoofing your screen size. Also, it's a good idea to hide the laptop cameras if there are any since actively controlling hardware using programs isn't a hard task for hackers in the dark.
Some of the preferred VPN s like Surfshark offer unique experience when coupled with tor browsers. Browsers like Candle, Not Evil and DuckDuckGo maximize search efficiency and prioritize on secure browsing standards to allow users have a better involvement. A humble request to users of dark web links is that clicking and following the searched links is a hazardous path to choose since most browsers out there aren't researching on filtering the results. Searx is another versatile browser with a detailed search algorithm in place. It has detailed search mechanisms to trace social media, videos and scientific stuff. If searching is not your cup of tea, then directories like Daniel provide extensive resources. It houses over 6000 Onion links with a status update on each of them. Users can make use of this facility to track websites that are frequently down. This added functionality allows to save time since dark web links are famous for their downtime. Learn more about VPN vs Tor, pros and cons.
Dark Web Links For Email Services
Dark net is not about surfing the internet for malicious activities. It hosts several useful features for web surfers. One of the most common uses of tor networks include leveraging the powerful mail servers. Yes, the anonymity that email servers offer is supreme. Some of the best email clients are available in the dark net for free. Protonmail is one such example. It is free and offers encrypted service. There are no leftovers once the session is closed. Logs and other trackers are not used by Protonmail servers. The email server had its humble beginning as a small Swiss venture and rapidly took over the tor network with ease. Protonmail when coupled with the massive security of tor offers an extensive platform for users to exploit any barriers that governments have in place for citizens.
Secmail is another rock-solid email server that provides tor users with an easy mail option. The messages are PGP encrypted and leaves no trace whatsoever. However, users shouldn't dream of gigabytes that Google or Yahoo assures. A ere 25 mb is what every user is allotted since the platform is free to sue and is backed up by a small community. Mail2tor is yet another email client which provides anonymous mail standards. They also provide much importance to user security while browse the dark web links and doesn't store any IP related information either.
Miscellaneous Useful Dark Web Links
For a relief, there are interesting websites in dark web for strained minds out there. A classic example is the massive collection of Imperial Library. It hosts just over 4,00,000 lakh books with most o the content being comic strips. The books are neatly ordered and is digitally kept in various formats. The Web Radio is a cool explorer for users. It helps to delink yourself from the chaotic world and lets you enjoy streams. Music streams can easily be accessed in Tor platform with the help of Deep Web Radio. Pro-Publica is another whistle blower daily that was first spotted as a publication having an onion extension. The right to privacy and free speech has had a facelift thanks to Pro publica. Journals, articles and other quality works can be found in the website.
Facebook has its own dark version with an altogether different theme. Some of the major newspapers around the world has their own tor archive anchored in the dark web. Music enthusiasts, comic lovers and art addicts will surely have their niche in this part of the world wide web. ZeroBin is an effective messaging tool used in dark net. It has an intuitive layout and offers thorough encryption. The security is that extreme that even the servers cannot decipher the encryption method, suits the theme of dark net. There are many other dark web sites which are worth visiting.  A brief search of directories will provide many hidden sites or dark web links. Last but not the least is Soylent News, which provides unbiased, accurate news. Soylent News also allows users to involve in conversations and public discussions. There is a submission base for users to leave articles and clips from their locality.
Dark Web Links And The New Era
Having had a dark decade with many takedowns, dark web has been defensive during the past few years. From the beginning, it has weaved for itself a secure place but the demise of infamous marketplaces like Silk Road had the toll. Illicit markets are still thriving in the dark web. But the legacy is yet to revamp. Most of the markets are now covered with hidden hackers and scammers. Digital currencies like Bitcoin has made tracking much harder. It has also paved the way for many stealers to bypass authentication mechanisms for financial benefits. All these disruptions haven to put an end on the markets. Business is as usual in dark web. For users who are not aware of the terminology drug crypto markets, here is a brief introduction. Crypto markets existed in the early phases of dark web. These dark web links take you to marketplaces where illegal drugs and banned medicines are sold. Almost like Amazon or e-bay, these illicit markets were perfect for international trading.
The multi-vendor markets alarmed the international police. It was at this moment that take down of The Silk Road took place. Since anonymity was of supreme importance, it was hard to identify the seller, his location or address with any degree of certainty. The new era of digital currencies had made it more easier for market admins. Now, its just a click for exchange of goods. The decentralized cryptocurrencies ensure that the transaction is made within split second. There isn't a generic drug that you will out on the drug markets. The arms and ammunition market are also the same scene.
Future Of Crypto Markets And Dark Web Links
It is unsure from a technological perspective as to whether dark web will survive another advanced internet age. However, at present it is stable and is relied upon by the masses. A technical compromise like cryptocurrency failure or Tor breach can end the black kingdom's reign. The base of markets in tor is the understanding between users and admins. This can be exploited through exit scams and regulations put forth through compromising systems. A sting attack by law enforcement agencies can also be fatal and affect the trust layer of Tor.
Simple and more efficient means of transactions mean that offline drug deals might get better and more feasible. All these can point at solutions to the threats of scam that online systems throw at users.  Network innovations and other means of fast internet can also bring the awful tor network down. Reliability is not the buzz word that holds users to Tor, it's the integrity factor that pins them down. Having a better solution for privacy will surely enable a user to rethink about his decision to use and stick with Tor networks. Last but not the least, the unsure environment of Tor is the biggest challenge that it is going to face in the future while browsing the dark web links. 
ACTIVITIES IN DARK WEB LINKS
For the most part, a considerable amount of dark network activity takes place to facilitate criminal activities. Dark web links provides a greater degree of anonymity than the surface net. Black market is the same as the dark side of the internet. When criminals are motivated to keep their identities secret from being discovered, they gravitate to the dark net. Because of that, there have been a large number of notable hacks and data breaches related to the dark net. While the impermeability of the dark net has allowed it to become a major refuge for drug dealers, weapons smugglers, and child porn collectors, one can purchase anything they need to do harm with the exception of real explosives, narcotic drugs, and hand grenades. On one of dark web links, there was the infamous Silk Path. Although the Silk Road website was used for buying and selling a number of illegal products, notably drugs and guns, the focus was on illegal goods, especially those of a political nature, ideological, the black market. Despite having been shut down by government authorities in 2013, it's still being the inspiration for other enterprises. Creative Motivation: Activists and revolutionaries are willing to identify themselves to the public, but yet remain in hiding from the authorities they want to resist. Terrorists use the dark net to supply information to others, to radicals, to network, and to facilitate attacks.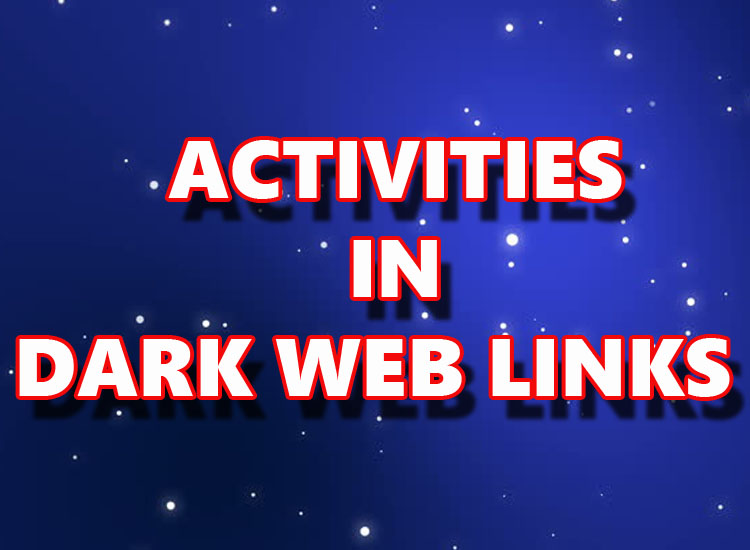 DARK WEB LINKS AND BENEFICIARIES EXPLORED
Dark web links is also used by terrorists to buy illicit explosives and guns, which include virtual currencies like Bitcoin. A well-informed source has warned that hackers and cyber-criminals have started offering SCADA and ICS access points through dark web forums, putting billions of dollars in infrastructure at risk. It is possible that cyber-criminals may obtain control of major SCADA (Supervisory Control and Data Acquisition) networks and result in dangerous consequences for the facilities they are responsible for, such as nuclear power plants, oil refineries, and chemical plants. Dark web links are accessible through dark web links. They are often found in the directories, reddit forums and boards. Not only activists, but normal users aware of privacy also rely in TOR. A lack of appealing layout hasn't barred users from accessing tor network links. It is the functionality of TOR that has taken users by storm. Facetious sites are associated with the term's 'pollination', 'propaganda', and 'recruitment' on the Internet. Dark web links are made available for sale on various exploit markets. The intrusion of the internet was out of the realm of the ordinary for professionals, at the time. And individuals who have had never seen a programming tool before have attempted to mess with systems thanks to the 'press me to learn' creation model. For managers, it means they get the short end of the stick. A company's integrity can be harmed if its data is stolen or if it attempts to use malware on a user.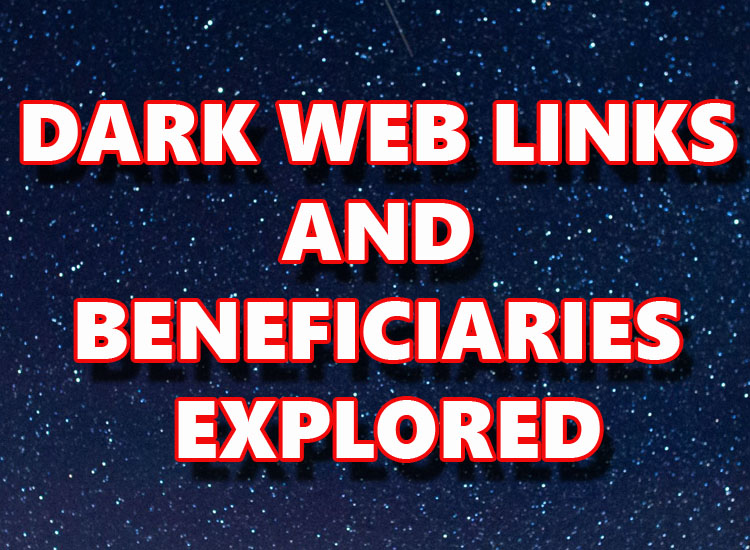 EXTANT OF MALPRACTICES IN DARK WEB LINKS
The last decade has also been marred by the trade in Dark web links. A gun 'forum' based on Europe's arms trade is Euroarms' is a well-known website. All over Europe, they provide products and services. Dark web links also offer games of chance such as well as gambling. There has been a rising trend in financial loss from hacking attacks in recent years. Servers get hacked every day, and each time a new trojan is found in a server is discovered, hackers try to mount it to cause mischief. Users' data is being leaked. Multiple personal accounts that included social media are reportedly missing and/altered, like Facebook and LinkedIn. Security firms have found a rise in danger of cyber-attacks over the first quarter of last year like other malicious software, malware also can be found on dark web links. Internet users who know little about dark web can easily access this URLs You can run the programs prior to installation and test it before use. Dark web links has far to go until it can be completely secure. Anonymity is a hard thing to crack; making them completely free to say and do anything they want is a blessing and a curse, depending on how they choose to use it. Malware has risen significantly, and is projected to continue to do so. The continued use of dark net and other invisible means further promotes illicit activities.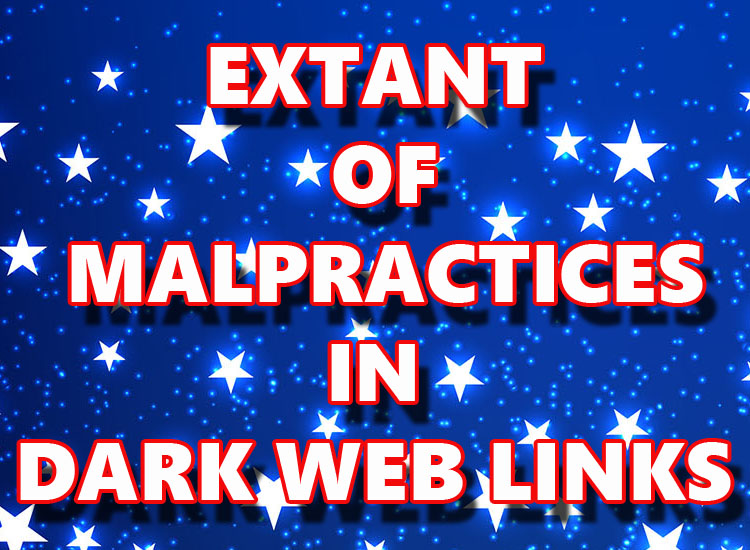 DARK WEB LINKS IN THE PRESENT WORLD
Discussions with shadowy networks like the Silk Road are on the rise. Additionally, younger organizations have stricter security and service requirements. We must bear the entire burden of dealing with Dark web links on our shoulders. Not all websites in dark web are criminal websites. As few as their net equivalents, illegal exchange hosts have more than doubled over the last decade. It's also common for all users to attempt to avoid the installation of malicious programs and to shun trade scams. Dark web links is an amalgamation of several hundreds of networks. Most of the infrastructure is accessible. Change has always been part of life, and will continue to be as long as there is demand for it. The organization has the potential to develop with respect to standards and tech use. Many netizens have been hypnotized by the secret web pages that Dark web links host and they don't know it. Simpler web pages on the same subject can be found elsewhere on the internet. Most social networks are known to have copycat sites in dark web. A great deal of media attention has been focused on Tor for many years. The layout has gained widespread acclaim as being straightforward and free of complication. The drawbacks of shiny new generations of the net should be listed as well as the positives of Dark web links. The transporters on TOR could be used to deliver stolen data or viruses, thereby making it useful as a vehicle for distribution of malicious content.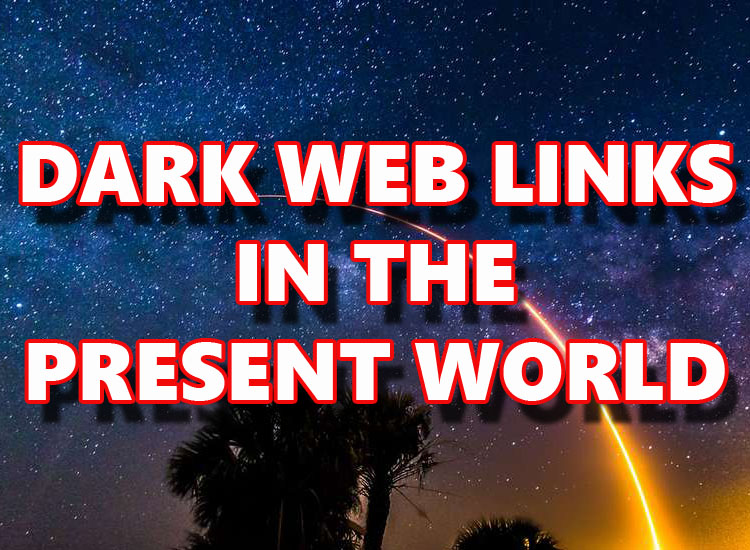 PERCEPTION OF PUBLIC ON DARK WEB LINKS
Surprisingly, many of the positive things on Dark web links are cloaked by the negative image of it. So long as you can identify and appreciate good and bad material, you will have an excellent time on this site. Perceptible exercises don't necessitate special dark Web schemes. In fact, the arguments are more tedious to verify on the Web. The administrator needs to be stealthy, unless their accomplishments are required. One destination can come online at a little later, and then vanish, thereby making it impossible to fully examine. Additionally, it is also good for protecting your data during transactions in Dark web links because of the way it is anonymously connected to the internet. This article lists the obstacles during the installation and the configuration of TOR. Clearnet offers any kind of data from a variety of sources. While the victim does not bear any responsibility for his or her victimization, it is essential to confess it honestly. When it is necessary to install the hidden website, it is also necessary to allow Dark web links. One should have a compatible browser on their system to access the Tor network. The Chrome or Firefox variety of browsers will not be enough for this challenge. On the second hand, with Wi-Fi networking is always an issue with Linux and TOR in general, it is not possible to trust the network and thus it's always an issue with both. Although the examination of the contents of a net can be time-consuming, search engines of the dark net are more likely to have time and space-limited research abilities.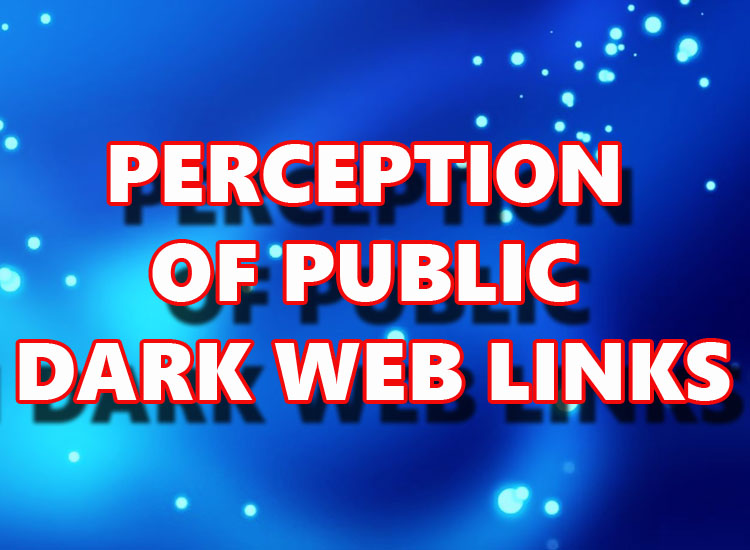 ACCESSING DARK WEB LINKS SMOOTHLY
Fixing the issues that relate to the Wi-Fi adapter is essential. Dark web links offer ordinary citizens the anonymity they deserve. It has two sides of it. On the other hand, users' privacy is protected because the same information is not shared on dark web. If you've never used the Internet before, be aware that the term "dark web" is misleading. If you're looking for illicit products or media, you are no doubt aware of the difficulty TOR administrators face when trying to keep it all users secure. The machine doesn't have to be technically savvy to understand Dark web links. I'm sure someone who has spent some time on the Internet has probably heard of this word. To the general public, it is mysterious; but there are those who have made plans to visit this place and even a few who already have. Many people are curious about the darker parts of the Internet, so weblinks and other online publications are using them to entice readers and generate excitement. If you're one of the people who'd like to look into deep web, you might find this article interesting. If you want to use TOR, you must have a supported browser like Firefox and/ Opera. You've already heard of TOR, dark web, and VPN before. People who have never seen this show before would certainly appreciate a short summary. The Internet Assigned Numbers Authority (IANA) refers to the onion router as the TOR. It has a node and layer structure in common.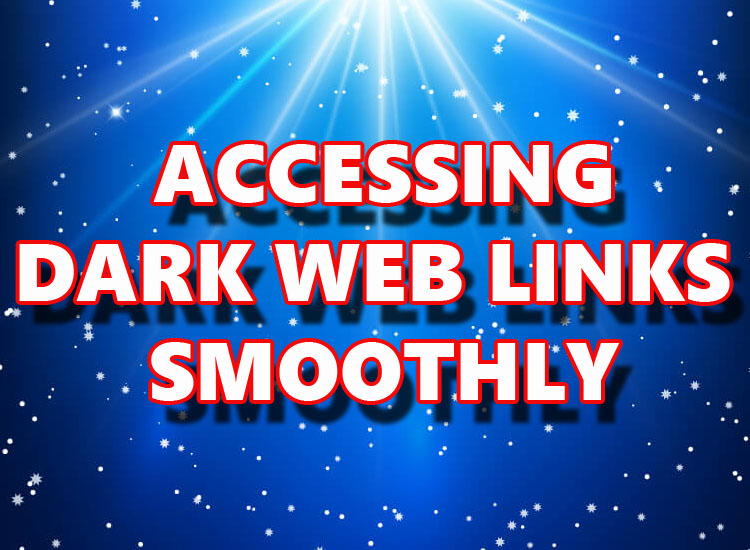 DARK WEB LINKS AND IMPORTANCE OF VPN
The data travels from the starting point to the final destination through a relay. Since all information flows through the relay, the link is safe and secure. A network-capable consumer will not be able to access this data. Therefore, accuracy is retained. In easy-to-understand for simplicity, a node is any piece of computer equipment on the network. Many people have come to rely on the virtual private network, or VPN, to maintain their privacy online anonymity. It relieves people from the effort of fabricating their painful identity. VPN services are needed for Dark web links this because of their secretive nature. An online game platform to obtain sensitive information may be a phishing scam. If you want to avoid such incidents, you must save your identity online. In addition to Dark web links, it also has links that passive users can find useful. The deeper we look into the murky web, the more fascinating details we discover in addition to this, a VPN serves as a secure and private network. Visiting websites is also reinforced. In essence, indexing is a tracking mechanism for information. Non-indexing approaches must be used to navigate dark web pages because they are almost invisible to search engines. The objective of a search engines is to harvest as much information as possible during a user's hours of online use. Any time a user is on the Web, it becomes searchable.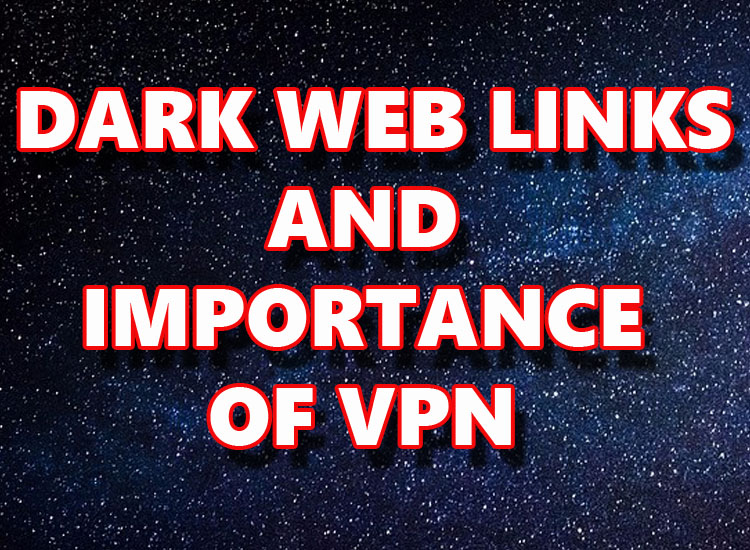 ADVANCED DARK WEB LINKS ACCESSING METHODS
When the user uses the next quest, the pages he/she previously visits can be included in the results. According to searchers, the way they do this is by using robots. Robots will index things that would otherwise not be indexed by search engines. Searching for similar terms returns a page from the cache, rather than re-searching it all the time. Now in Google, indexing and management has advanced and gotten better, so indexing results are faster and more effective in Dark web links. The algorithms they use are complicated. If you fail to index your website pages, then information will not appear in search engine results. Therefore, it remains at the base. Only those who give the correct URL will be able to reach the webpage. The distinction between dark web and deep web is that dark web sites have the capability to hide knowledge. For several, dark web has become a home for people who were once in search of creative pursuits. Dark web links has many beneficiaries. On the bright side, though, journalists are profoundly influenced by the internet. It has a hidden face, allowing them to shame corruption and to be uncovered in plain sight it lets them feel comfortable, and enables them to get the job done.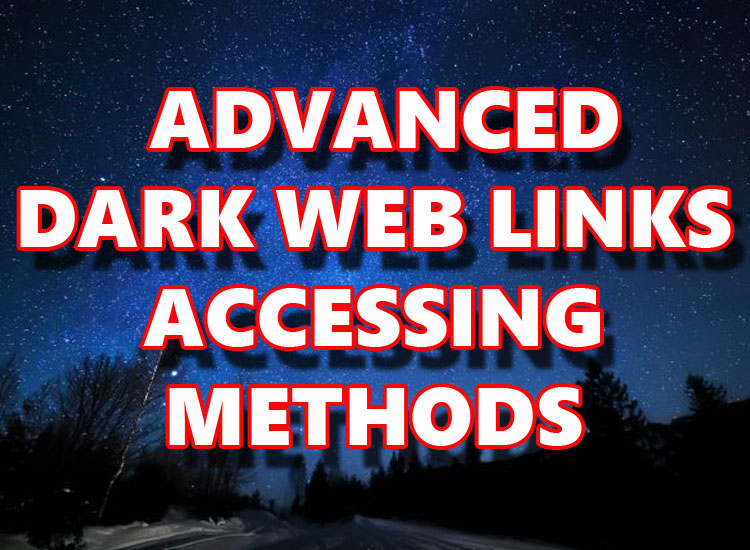 WHO BENEFITS FROM DARK WEB LINKS
There are also those that work with advocacy groups who use their talents to report fraudulent or unethical behavior in their workplace. The internal systems of companies and organizations are easy to change and to influence. Members of the military, the government, and private sector use dark web for streaming and publication. There are individuals on dark web who, using their anonymity, share classified information. Politicians are among those that are found on dark web, too. They like using Dark web links s to obscure their location which makes it appealing because they do not have to reveal their identities. Citizens of tyrannized states will seek refuge in the shadows. They are seldom able to obtain any help or are given access to the internet. Some group will refuse to read from, or engage in, almost anything other than news and the one true topic. Bettering the lives of certain people with dark-web capabilities has been demonstrated on Dark web links. It's an outstanding resource for residents in countries where people are suppressed. Dark web is accessed by less than 3% of the population. Many websites on this list maintain a limited user group and are seldom updated. Though dark markets are making money, the efforts to combat them are heavy-handed and difficult. Because of the time and resources needed to maintain servers and hardware, users make time contributions. Volunteers also help to keep social networking pages updated.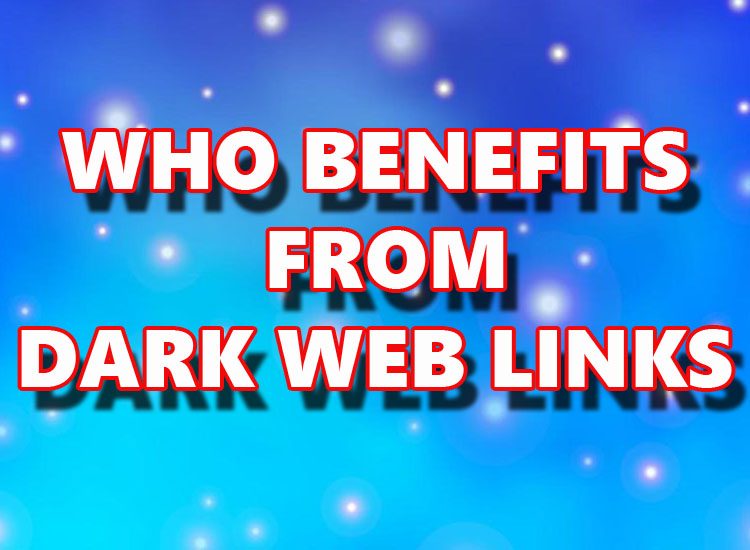 TESTING DARK WEB LINK ACCESS MECHANISMS
Even if you are expecting to fly into the web, a Dark web links excursion can be thrilling. Though dark web's future is unpredictable in many respects, certain patterns that have been identified which continue to affect how dark web operates and where its audience goes. Consider dark web to be a game of whack-a-mole. When the FBI or Europol shut down one website, five more take its place. As an example, consider the well-known dark web marketplace Silk Road. The FBI shut down a famous platform for selling narcotics and guns, among other illegal products, in 2013. Following the demise of the Silk Road, other marketplaces sprung up to take its place. Since dark web links acts as both a hotbed for illicit activity and a forum for users to openly express themselves anonymously, there is a need for its continued existence. Despite the fact that there is interest, dark web users will have to become increasingly anonymous if they are to escape the same fate as the Silk Road. We expect that dark web culture will develop advanced techniques to avoid detection by authorities in the future. The Internet currently has 3.4 billion users. Individuals and companies alike are flocking to the internet because of the ease with which they can conduct business, shop, chat with friends, and so on.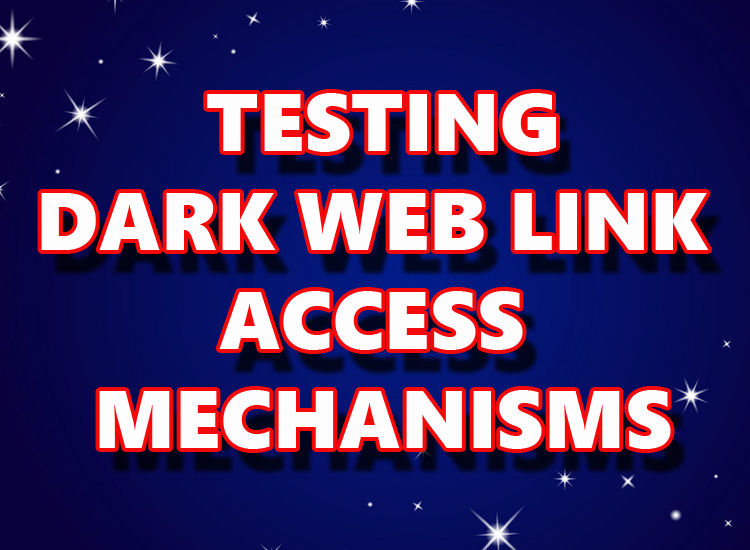 INTERNET AND DARK WEB LINKS
The disadvantage of our increasingly Internet-savvy environment is that more and more personal data is being processed online, from credit card numbers on shopping websites to medical data on healthcare platforms. This means that hackers, who are becoming more advanced by the day, have greater access to this information. Profitable data, such as social security numbers, may be sold on Dark web links, generating a demand for dark web marketplaces. We believe that in the future, the most common item for sale on dark web would be lists of personal data. Personal information such as social security numbers is searched after for apparent financial benefit, but even relatively harmless lists of corporate account logins and files may be used to profit from a ransomware assault. You can quickly access dark web right now if you download a private server such as Tor. However, this could change in the future. Darker website creators can begin to password-protect their pages, limit access to paying users, or limit site access to a list of IP addresses, among other tactics. Even if you never use Dark web links, your personal details may be stored there. As a cyber-security firm, we've discovered that new clients often have outdated and existing passwords floating on dark web, waiting to be discovered. You have your internet, which enables us to communicate with one another, and the darknet is a space you can access using what we call a gateway service to connect to what is basically another network.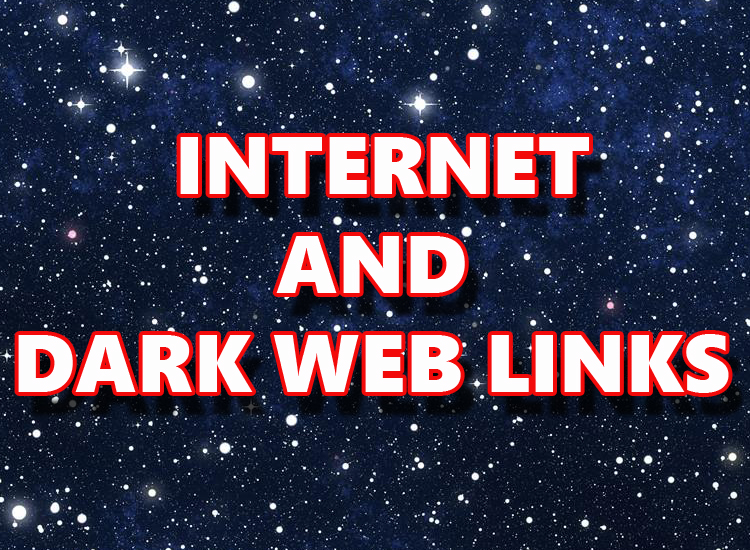 DARK WEB LINKS DEMYSTIFIED
The internet cannot see the network. A comparison can be made between people working from home and using a VPN to link to work. In this scenario, you can use similar technology to set up darknets as a secure network for people to set up shop. Aside from providing anonymity, the types of items exchanged on the darknet allow it to be subversive. We're talking about the usual suspects here: drugs, child abuse content and hired assassins. It's all really quiet. The term "darknet" refers to a network that cannot be seen; it does not imply that dark things occur there. But unfortunately, bad things do happen. And this has far-reaching consequences for governments and law enforcement. You won't be able to delete your credentials after they've been published on dark web. There are, however, a number of preventative steps you may take to protect your devices from hackers. Darknet users must install specialized software that employs countermeasures such as cryptography to make it difficult for people to track them down. People's IP addresses on the darknet make no sense, and you have no idea they're related. Nothing is documented on the PC in the darknet; no log files of any chat are written. Consider it from the standpoint of cybercrime.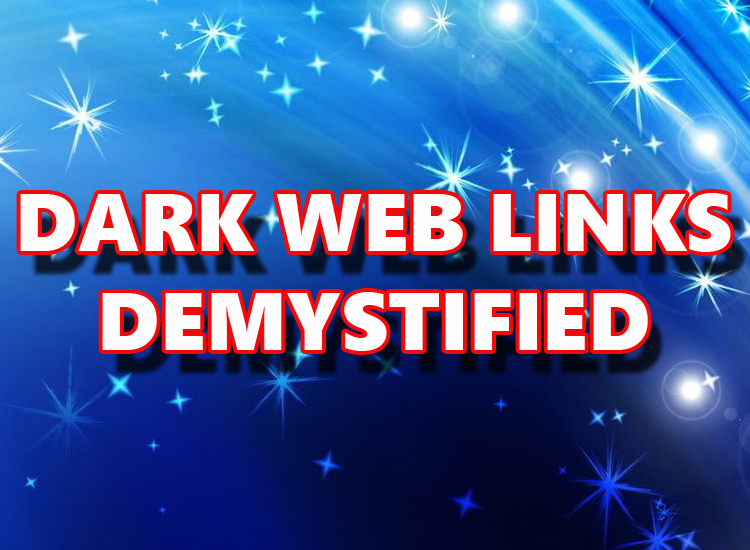 INDEPENDENCY OF DARK WEB LINKS
Assume we want to buy some cybercrime software in order to hatch a scheme to assassinate an Australian official. We should do the stupid thing and go on the internet and post on public message boards, saying, "Hey, we want to buy some malware, can you help us out?" People in old-style security and acumen will be on the viewpoint for you. However, if we go through the darknet, we can find those same things with very little chance of being discovered. Don't think for a second that the intelligence and security communities aren't active in those areas; however, on the darknet, you can choose anonymity. It makes it easier for people to do truly heinous things. There is a high level of crime, as well as a high level of injury. Depending on how paranoid users are and what they wish to change, they might need to use another VPN to link to the individual with whom they want to transact inside the darknet. It's similar to falling down the rabbit hole. You have layers of obfuscation on someone's IP address, masking who they are and then protecting them as they travel. You'd be a fool not to defend yourself. You're going somewhere that has a reputation for being "evil." Because of the abundance of cloud services, everyone is getting more acquainted with virtual private servers. As a result, the information technology is also assisting people in being able to do this stuff. The other enabler, of course, is the maturation of information space, which enables these marketplaces to operate without being physically present. It can occur in several locations at the same time. In terms of obfuscation, virtuality is also beneficial.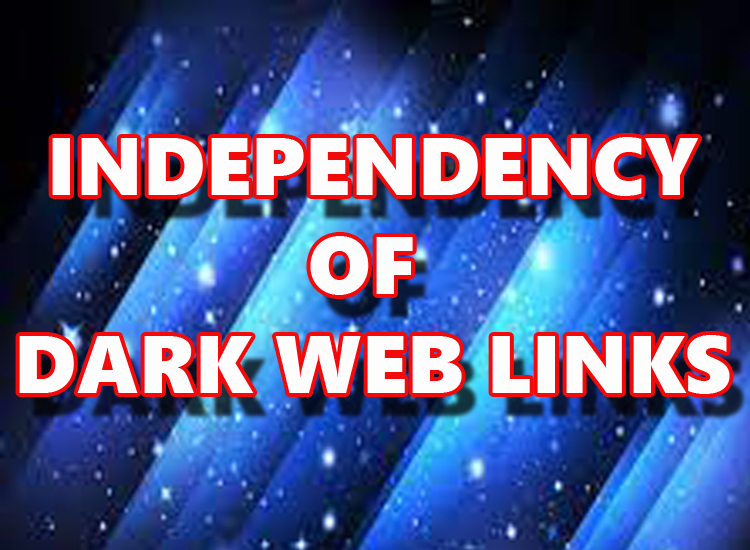 INFORMATION TRANSFER THROUGH DARK WEB LINKS
A router is located on the organization in a regular network. This is where you can track and trace stuff. The technology used on Dark web links is designed to leave only remnants or no remnants at all, so the piece of software can run on a computer for the duration of the transaction and then disappear. It kills and then vanishes. Searching the net today is analogous to pulling a net over the ocean's surface. There is blast of material that is hidden and therefore overlooked. The explanation is simple: basic search methodology and technologies have not changed substantially since the internet's inception. Traditional search engines often crawl only the top-level Dark web links. A page must be static and connected to other pages in order to be discovered. Traditional search engines do not have the capability of retrieving content from deep web. Since these crawlers cannot penetrate under the surface, deep web has been concealed from view. The term Dark web links refers to all web pages that search engines are unable to locate. It is a section of the Internet that is not essentially malicious, but is great or impenetrable to be listed due to the boundaries of packed and indexing tools (such as Google/Yahoo, for example). The detection of web beyond clearnet is notable because of the high quality of the material contained inside. There are literally hundreds of billions of highly sensitive documents hidden in searchable databases that normal search engines cannot retrieve.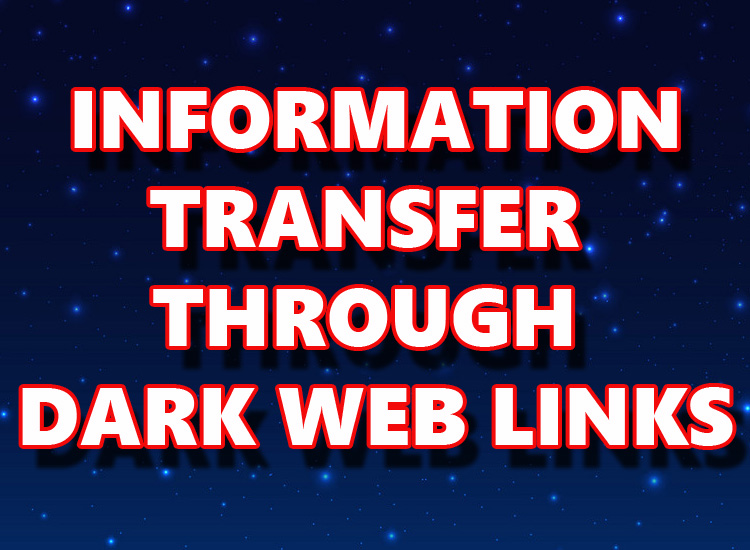 DARK WEB LINKS: CRIMINAL ASPECTS
Dark web links are a non-indexed part of the Internet that is deliberately used by people who choose to switch access because they have a deep desire for privacy or are doing something illegal. It contains intentionally obfuscated content. Dark web can be used for both lawful and illegal purposes, as well as to conceal terrorist or other malicious activity. Virtual crime is no different from real-world crime; it is simply carried out in a new medium: the internet. A cybercrime that goes unpunished, which is unavoidable, is the same as a physical crime, with which we are all too familiar. To be sure, they are all novel in some way. The manner in which crimes are committed against computers is consistent; however, the extent of them depends on the media. While the approach to applying it, particularly the way it performs, is novel, the criminal act is ultimately predictable. Although it's a little new, it's rather a copycat criminal. Malicious practices have prompted policymakers to doubt whether law enforcement and other authorities have sufficient resources to tackle the criminal activities that could be carried out in this underworld. However, the whole world is evolving and so does dark net techniques also. This dazzles authorities since security mechanisms are compromised.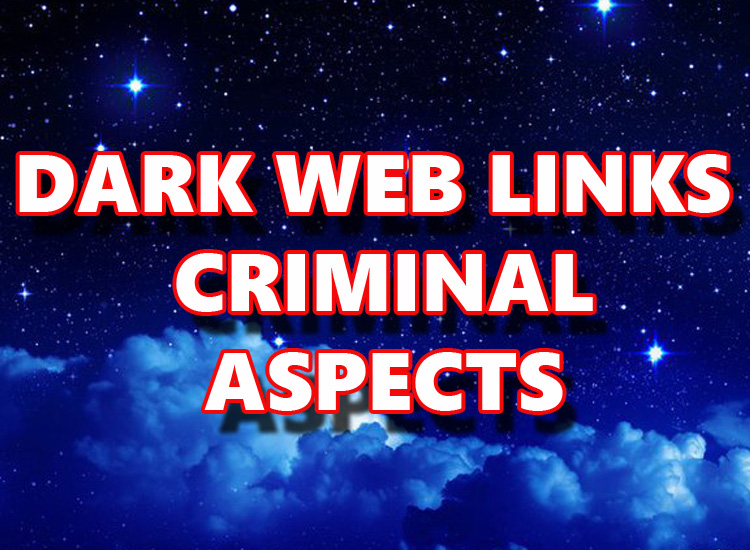 DEEP WEB AND DARK WEB
For them, the advent of deep web in general, and Dark web links in particular, represents the emergence of a new economic, social, and political environment designed to exist and function beyond the scope of law, regulation, and government oversight. Although authorities struggle to keep up with surface web problems such as fraud and piracy, the insidious existence of dark web remains almost unnoticed. If politicians want to grasp deep web and Darknet, they must give it deliberate attention and go beyond traditional Internet search methods. Law enforcement approaches to Dark web links revolved around conventional surveillance, interdiction, and prosecution techniques, but from a low technological base, with minimal transnational convergence, and under the limitations placed by national legislative frameworks. Traditional law enforcement and policing tactics are insufficient to cope with the full spectrum of Dark web links and secret resources accessible, posing difficulties in identifying servers and uncovering encrypted, anonymous identities scattered globally among individuals. Because of the transnational existence of the hidden markets, national level policing techniques and evidence collection are largely ineffective, while difficult concerns about prosecution arise. Until now, enforcement has relied on informants, undercover surveillance, tracking, hacking, exploitation, or creation of security breaches (for example, by the use of malware), and high-profile 'take downs' designed to alarm and intimidate users, vendors, and host service providers, including through the message that no interactions can ever be anonymous and that there is always a rogue actor.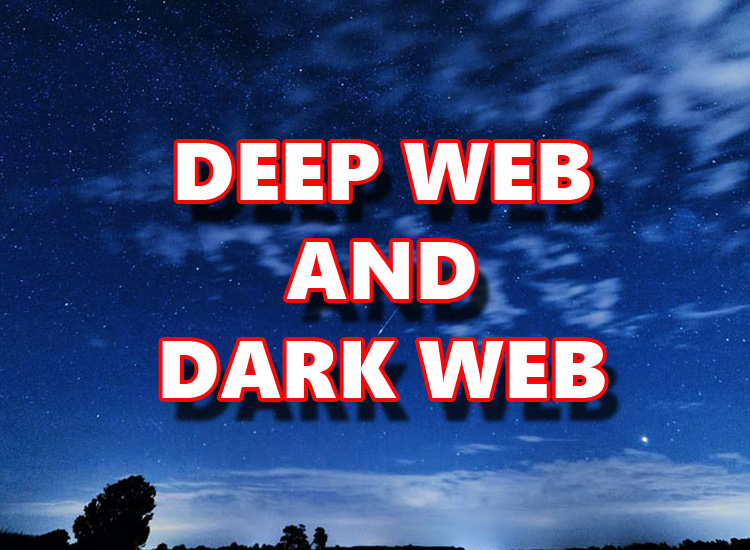 BREAKTHROUGHS IN DARK WEB LINK HISTORY
The proliferation of underground, dark web links drug markets was finally recognized in the 2014 World Drug Report. According to the Study, the range of drugs available on Dark web links appeared to be 'diverse and growing,' posing 'unique challenges for law enforcement.' According to Interpol, the customer-vendor relationship in the secret markets is strictly transactional. Criminals in cyberspace do not need to be close to the crime scene, and they can never visit the target country; their actions can be carried out on a transnational scale with minimal effort and risk by concealing their identity. In contrast to the offline realms, where suspects would usually be physically present at the crime scene. Dark web is a section of the Internet that cannot be accessed without special software and is not indexed by search engines. It provides much more anonymity than the publicly available sections of the World Wide Web. Because of this anonymity, Dark web links is a haven for illegal activity, scams, and offensive content. The most well-known example is the high-profile rise and collapse of the Silk Road illegal drug marketplace. Despite the sensational media attention, few people understand what dark web is or how it operates. Some people may be surprised to hear that The New York Times and Facebook also have websites on dark web. Dark web isn't called that because it's bad; it's called that because it's the only place on the Internet where you can get some protection.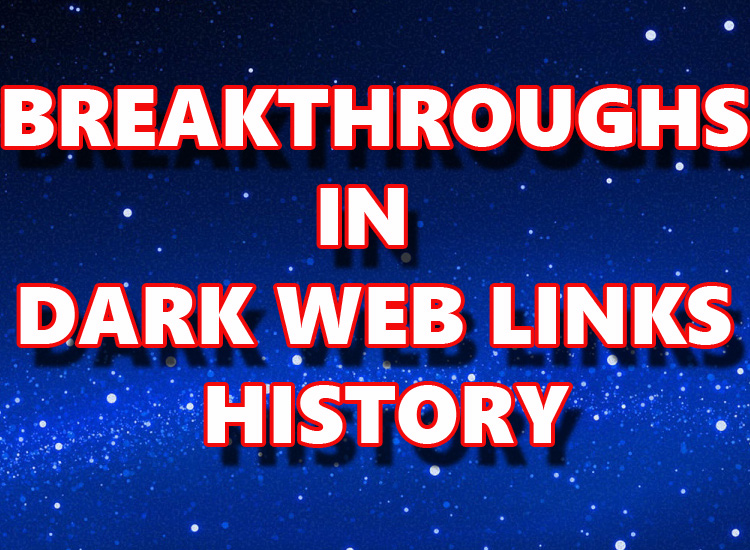 DISTINCTION OF VARIOUS INTERNET SPACES: DARK WEB LINKS
This article will clarify how it works, what happens on dark web, and how you can investigate it for yourself. Consider the Internet to be divided into three sections: the clear web, deep web, and Dark web links. The clear web is the Internet as most of us know it. Its pages are searchable on Google, but it accounts for a small portion of all content on the Internet. Deep web makes up the vast majority of the Internet, but it is not indexed by search engines, is often password-protected, and thus is not widely available. Financial files, online archives, and password-protected sites are examples of deep web. Dark web is one of the subdivisions of deep web. It operates on top of existing Internet infrastructure, but it is a parallel network that requires special tools to access. As a result, Dark web links is also known as the secret web. Websites on Dark web links have domain names that end in ".Onion" and are often referred to as onion pages. The term "onion sites" refers to the type of encryption technology used to conceal the IP address of the servers that host them. Websites on dark web hide their data behind several layers of encryption (similar to the layers of an onion) and can only be accessed through the Tor network, which is a system of mainframes run by helpers all over world. Since the routing is random and the data is encrypted, tracing every piece of traffic back to its source is extremely difficult. Tor is open-source software that allows you to remain anonymous online.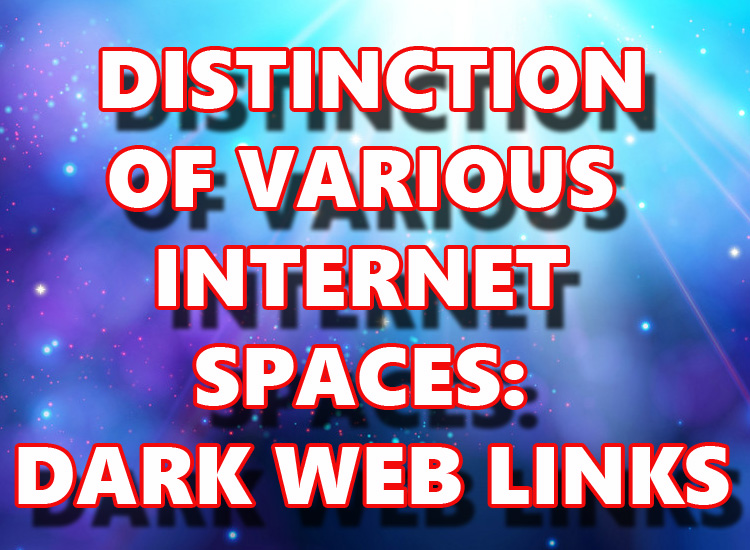 SAFE BROWSING HABITS IN DARK WEB LINKS
At first glance, it appears to be a regular web browser. But there's a lot more going on under Dark web links. Tor routes all of your traffic at random through a global network of servers, enclosing it in multiple layers of encryption to keep it secure from prying eyes. Consider this encryption to be the layers of an onion; in truth, Tor stands for "The Onion Router." Its network can be accessed via Tor Browser, which allows you to browse the web while keeping your operation, identity, and location secret – with some caveats. Dark web links is a secret section of the internet that allows you to access information anonymously. Tor enables you to navigate dark web, including places designed specifically for it. The New York Times and the CIA, for example, now have "onion" versions of their websites that can be accessed via Tor. Dark web is often regarded as a sanctuary for illicit activity and dubious transactions. And, while there's a lot more to it than that, the fact that nothing is tracked makes it easier for those with poor motives to prey on unsuspecting users. Apart from exercising common sense, the only way to defend you from these threats is to use Tor in conjunction with a VPN. Tor Browser makes it simple to access dark web once you've found and checked the URLs of the pages you want to visit. Consider it like any other browser, just keep your guard up and never volunteer information that could jeopardize your privacy.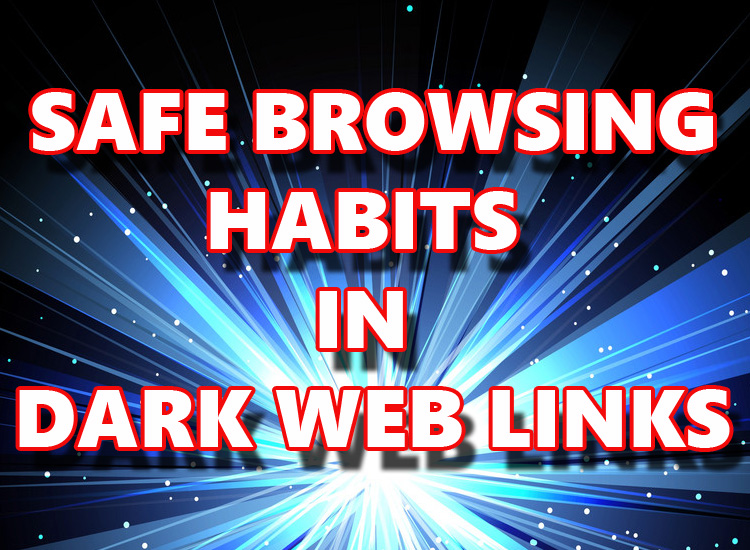 TOR AND DARK WEB LINKS
Although Tor offers much greater anonymity than a standard web browser, it is not completely secure. Your position will be covered, and your traffic will not be monitored, but some people will still be able to see some of your browsing activity. Since the volunteers who run Dark web links through which your data passes are anonymous, you never know who is running things behind the scenes. This isn't normally a problem since each of them can only see the position of the relays before and after them, except for the last one. The final relay, known as the exit node, is responsible for removing the final layer of data encryption. It cannot reach your original location or IP address, but if you visit an unsecured website, the exit node will spy on your operation. One approach to prevent this is to use a VPN over Tor. Tor's biggest drawback, aside from certain security concerns, is that it is extremely sluggish. This is a natural result of the data having to pass through multiple relays before reaching its destination. That's the price you pay for privacy. Another downside to using Dark web links is that you can attract unwanted attention. While your ISP will not be able to see your operation, it will be able to see that you are linked to Tor. This could be enough to arouse suspicion and make you a candidate for government surveillance. Furthermore, keep in mind that Tor Browser is just that: a browser. It cannot encrypt any of your other operation, so if you use other apps, you will not be protected. Another factor I recommend combining Tor with a VPN is to cover all of your bases.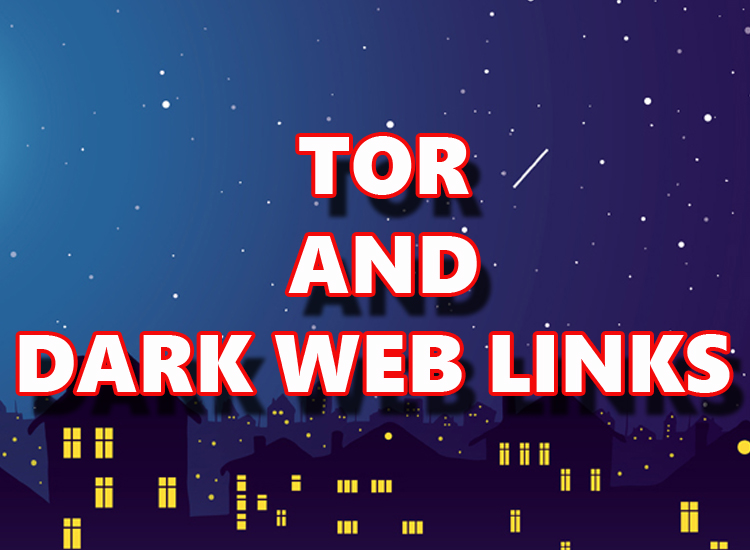 Conclusion
There is an axe atop every apple you find in the dark web forest. As findings suggest, curious users are among the most trapped in dark web. Wit hall security measures in place, it is a fair idea to surf dark web. Responsibility of accessing a web link is the user's part.  While making purchases through dark web links, frantic customers often leave evidence or traces for security experts to zero in on them. It is often a good practice to use the above-mentioned security methods. Along with that, users should stay away from the illegal markets that hold drugs and other stolen data for sale. A compromised system or technology can lead to a catastrophic failure at any point of time. This can affect the user base leading to exposure of sensitive data. A good anti malware package, a trustable VPN, Linux OS, updated browser, wired internet connection and Tails loaded on a USB are bare minimum to access dark web links. Dark web is mysterious and scary. It doesn't have any valid picks to challenge Clearnet counterparts. As such, the regular internet user need not somersault in to the deep waters of dark web. But it is hard to kill curiosity. So, gear up and take a ride but be on the safe side. The only person who can save you from the perils of dark net is yourself.